Via Ferrata Activities
What You Need To Know
Asia's first via ferrata located in a UNESCO World Heritage site(Grade: French PD, Italian 2A)
At 3,521m a.s.l, this initiation route is designed for the beginner in mind. It is a leisurely 2 – 3 hour route, and a shorter commitment than that of The Low's Peak Circuit.
If you feel that you want a little taste of the Via Ferrata experience but do not wish to expend too much energy on it (you still have to climb back down the mountain!), the Walk the Torq route would be best for you. The views are equally amazing and the route is adrenaline pumping enough.
The route's thread-like tightrope walks and swinging planks will have you convinced that the course designers are sadistic, but that's what makes it so darn fun – testing your limits without putting your safety in jeopardy. (Lonely Planet, 11th edition)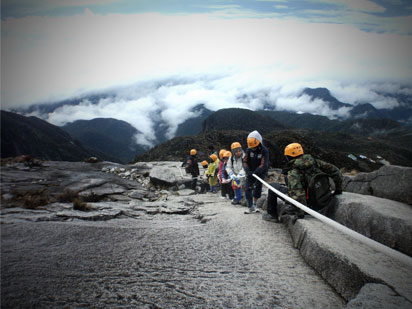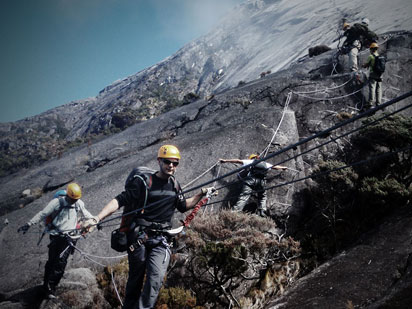 KEY FACTS
Highest point at 3,520m a.s.l.
Length of route 430m
Vertical height traverse 109m
HIGHLIGHTS
Walk like a monkey on the Monkey Bridge
Zip on the Tyrolean traverse
Be an acrobat on the Balancing beam
DESIGNED FOR
Groups with a range of ages
Minimum age of 10yrs old
At least 1.3 meters tall
The young at heart who is game for everything!
Back