Rock Climbing Grading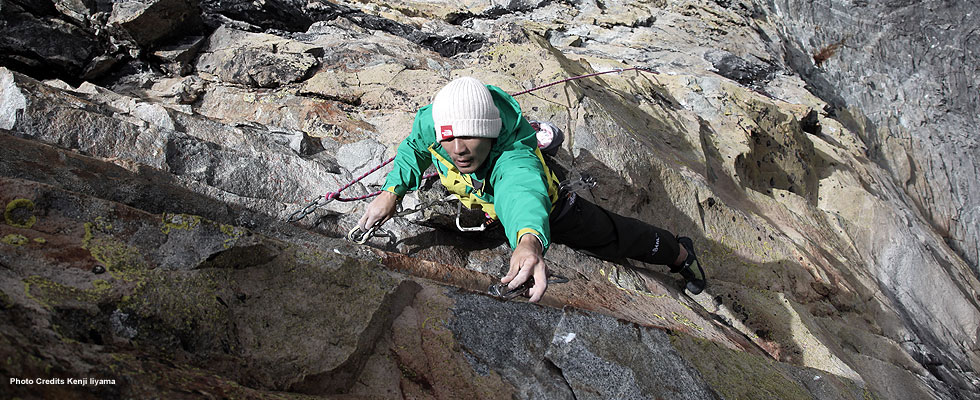 In 1937, a modified Welzenbach rating system was introduced in the United States as the Sierra Club System. In the 1950s, this system was modified to more accurately describe rock climbing being done at Tahquitz Rock in California by adding a decimal to the Class 5 rating. This is now known as the Yosemite Decimal System (YDS). This system categorizes terrain according to the techniques and physical difficulties encountered when rock climbing.
Class 1: Hiking.
Class 2: Simple scrambling, with possible occasional use of the hands.
Class 3: Scrambling; a rope might be carried.
Class4: Simple climbing, often with exposure. A rope is often used. A fall of Class-4 rock could be fatal. Typically, natural protection can be easily found.
Class 5: Where rock climbing begins in earnest. Climbing involves the use of a rope, belaying, and protection (natural or artificial) to protect the leader from a long fall.
The decimal extension of Class-5 climbing originally was meant to be a closed-end scale of 5.0 to 5.9. Up until 1960 or so, a climb that was the hardest of that era would be rated 5.9. The rising standards in the 1960s, however, led to a need for an open-ended scale. Strict decimal protocol was abandoned, and 5.10 (pronounced "five-ten") was adopted as the next highest level. As the open-ended system let the decimal numbers go up to 5.11, 5.12, and even higher, not all climbs were rerated, leaving a disparity between the "old-school ratings" and the new rating.
The YDS numbers reached 5.14 in the 1990s. The ratings from 5.10 to 5.14 are subdivided into a,b,c and d levels to more precisely state the difficulty. The most difficult 5.12 climb for instance, is rated 5.12d. A plus sign or a minus sign is occasionally used as a more approximate way to refine a classification. Sometimes a plus sign will be added to indicate that the pitch is sustained at its particular rating, while a minus sign might indicate that the pitch has only a single move at the level.
The extended numbers of the fifth-class rating system can't be defined precisely, but the following descriptions offer general guidelines.
5.0-5.7: Easy for experienced climbers where most novices begin.
5.8-5.9: Where most weekend climbers become comfortable; employs the specific skills of rock climbing, such as jamming, liebacks and manteling.
5.10: A dedicated weekend climber might attain this level.
5.11-5.14: The realm of true experts; demands much training, often working of a route, and much natural ability.
The YDS rates only the hardest move on a pitch and, for multipitch climbs, the hardest pitch on a climb. The YDS gives no indication of overall difficulty, protection, exposure, run-out, or strenuousness. Some guidebooks, however, will rate a pitch harder than the hardest move if it is very sustained at a lower level.. A guidebook's introduction should explain any variations on the YDS that may be used.
Because the YDS does not calculate the potential of a fall, but only the difficulty of a move or pitch, a seriousness rating has been developed. This seriousness rating (introduced by James Erickson in 1980) appears in guidebooks in a variety of forms; read the introduction to any guidebook for an explanation of its particular version.
PG-13: Protection in adequate if properly placed, a fall would not be long.
R: Potection is considered inadequate; there is potential for a long fall, and a falling leader would take a real whipper, suffering injuties.
X: Inadequate or no protection a fall would be very long with serious, perhaps fatal, consequences.
Ratings of the quality of routes are common in guidebooks. If anything, they are even more subjective than the basic climb ratings as they attempt to indicate aesthetics. The number of stars given for a route indicates the quality of the route in the eyes of the guidebook writer. A standard number of stars for the very best climbs has not been established. A climb with no stars does not mean the climb isn't worth doing, nor does a star-spangled listing mean that everyone will like the route.
| | | | |
| --- | --- | --- | --- |
| French | America | Australian | British |
| 4 | 5.6 | 12 | HVD |
| 5 | 5.7 | 13 | S |
| 5a | 5.8 | 15 | VS |
| 5b | 5.9 | 16 | E1 |
| 5c | 5.10a | 17 | |
| 6a | 5.10b | 18 | |
| 6a+ | 5.10c | 19 | E2 |
| 6b | 5.10d | 20 | |
| 6b+ | 5.11a | 21 | |
| 6c | 5.11b | 22 | E3 |
| 6c+ | 5.11c | 23 | |
| 7a | 5.11d | 24 | |
| 7a+ | 5.12a | 24 | E4 |
| 7b | 5.12b | 25 | |
| 7b+ | 5.12c | 26 | E5 |
| 7c | 5.12d | 27 | |
| 7c+ | 5.13a | 28 | E6 |
| 8a | 5.13b | 29 | E7 |
| 8a+ | 5.13c | 30 | |
| 8b | 5.13d | 31 | |
| 8b+ | 5.14a | 32 | E8 |
| 8c | 5.14b | 33 | |
| 8c+ | 5.14c | 34 | E9 |
| 9a | 5.14d | 35 | |
| 9a+ | 5.14e | 36 | |
Back